Attract and Retain Your Global Life Sciences Audience
Discover digital marketing solutions that help you reach, inform, and engage your global audiences. 
Get in Touch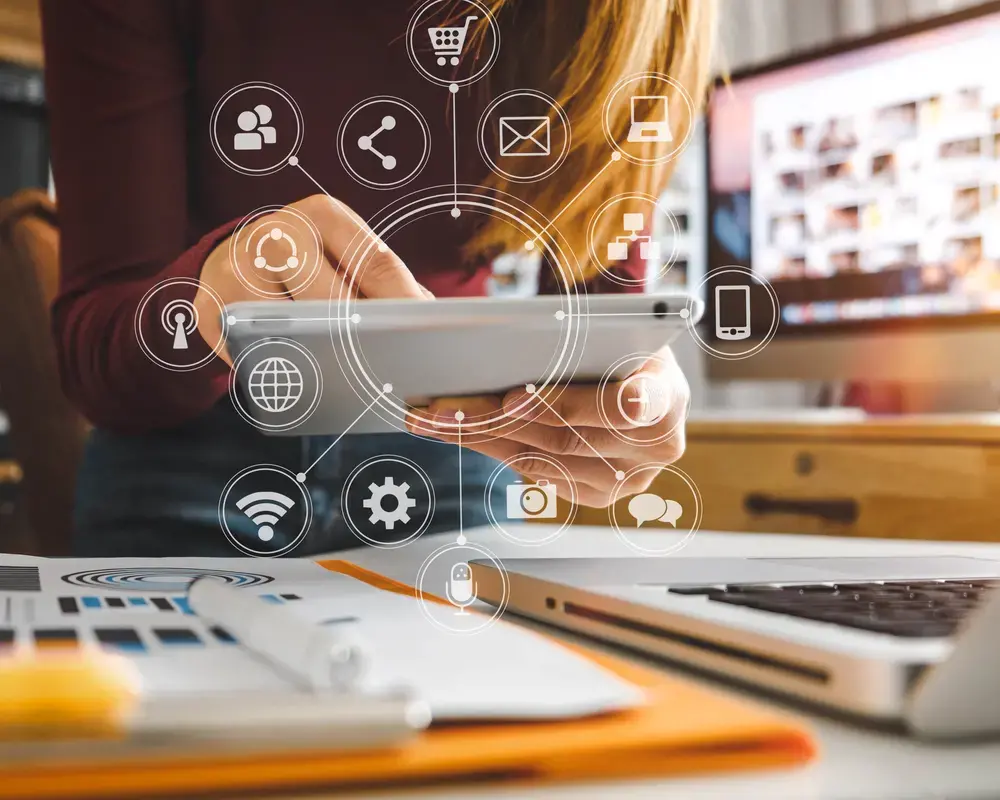 Craft and Execute an Effective Global Marketing Strategy
Navigate the digital marketing landscape with a full-service, central team of experts in product brand awareness and messaging. TransPerfect's strong global presence, decades of experience in the life sciences industry, and scalable global content solutions will amplify your marketing success across all channels.  
Our complete suite of digital marketing solutions includes:
Patient & Healthcare Provider Sentiment
Generate patient and HCP sentiment analyses leveraging TransPerfect's AI models and heatmapping tools to gain a robust understanding of your key markets' behavior and intent. 
Campaign Production
Navigate the digital marketing landscape with a full-service, central team of experts in product brand awareness and messaging. TransPerfect's AI models can build out your campaign with 80% reduction in timelines and 50% reduction in costs
Website Localization
Centrally create, launch, and optimize websites in multiple languages with GlobalLink AI translation technology that automatically updates so you can avoid going back and forth with the translation team. Attract new customers, increase brand loyalty, and enhance the user experience. 
App Localization
Applanga's smart, in-context screenshots and live updates revolutionize app localization. Avoid text truncation and other app localization errors. 
Paid Search
Evaluate look-alike audiences to expand brand reach quickly and effectively. Our international paid search experts use a combination of our proprietary algorithm along with best-in-class research software to identify and implement opportunities to improve ROI. 
SEO
Grow your visibility through the implementation of an effective organic search strategy that's backed by an understanding of international search behaviors. Our international SEO specialists personally oversee strategy, execution, and ongoing optimization for their locales. 
SEM
Find new customers by boosting your presence with paid media. Gain campaign management support to reach audiences worldwide and work across all paid media channels—from search to display, commercial, and social—and all global platforms.
Social Listening
Monitor global social media networks for customer feedback; brand mentions; or discussions around specific keywords, topics, competitors, or industries—followed by an analysis to gain insights and act on opportunities.
Global Social Media Monitoring
Understand sentiment around your brand globally, and use the data gathered from patients to improve research—and ultimately patient safety.  
Connectors with Veeva, AEM, Drupal, SiteCore
Reduce the manual effort of copying and pasting content into and out of other technologies, like Veeva, with automation. Keep all content in one ecosystem to streamline the MLR review process.  

Embrace an Omnichannel Approach to Life Sciences Marketing
Develop and deliver strategic omnichannel marketing campaigns. Understand your audience—and form a strong content plan that is relevant and appropriate for your audiences. Collect and use data to enable proactive SEO and paid digital campaigns. We help you access and optimize the digital channels you need to engage global audiences at scale with targeted, multilingual marketing.
Global Digital Marketing Starts Here
TPT Digital, TransPerfect's digital marketing division, provides international marketing solutions that meet global regulatory compliance requirements.  
Benefits of TransPerfect's Digital Solution
Maximize your campaign reach with strategic digital campaign creation. TransPerfect Life Sciences' provides comprehensive campaign creation, deployment, and management solutions designed to drive patient and HCP engagement, including: 
Market Research & Patient Intelligence
Competitive Analysis
Campaign Message/Audience Testing
Patient Advocacy Review
Medical Writing
Performance Optimization
Video Content Authoring and Subtitling
News and Press Releases
Industry insights from our experts. We have the experience and solutions you need to navigate life sciences complexity and bring breakthroughs from lab to launch.
Peace of mind for all your international marketing needs.