Quality Solutions That Reduce Compliance Risks in Clinical Trials
Choose from specialized solutions that help you increase quality and efficiency. 
Get in Touch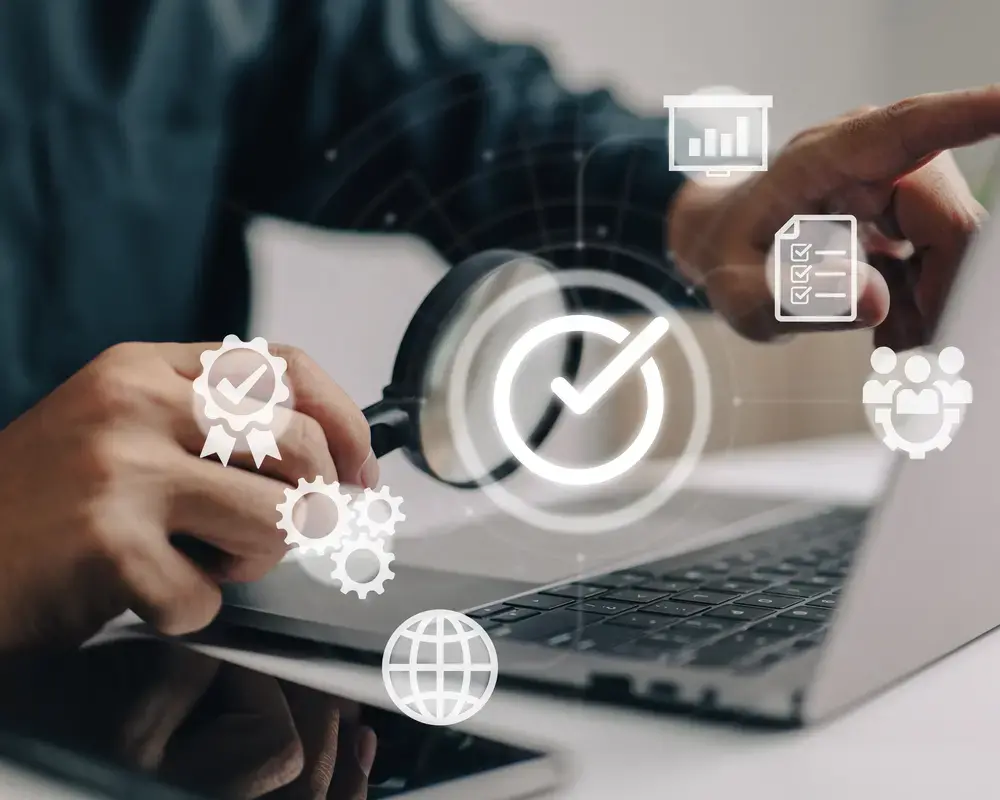 Why QA Teams Love TransPerfect
Our knowledge and experience in Quality Management is evidenced by our ability to create and curate strategic solutions to improve day-to-day operations / reducing administrative burdens. We have 30+ years of experience customizing these solutions. Here are some of your options:
Your Partner in Risk Mitigation
Ensuring quality from R&D through commercialization is complex due to ever-evolving regulations, international policy, and corporate change, among many other variables. QA teams need all the support they can get to embed quality in the organizational culture through efficiencies such as digital and automated work streams, real-time oversight, e-learning, and translated quality documentation for multilingual operations.
Improved Outcomes by the Numbers
85% of clinical trials experience delays. Mitigating compliance risks by streamlining QA operations is a key strategy for preventing costly delays caused by CAPAs and inspection findings.
Saved by CRAs using our CTMS for day-to-day operations
---
Studies managed in Trial Interactive
eTMF study migrations completed
News and Thought Leadership
Industry insights from our experts. We have the experience and solutions you need to navigate life sciences complexity and bring breakthroughs from lab to launch.
Trusted by Life Sciences Organizations Big and Small