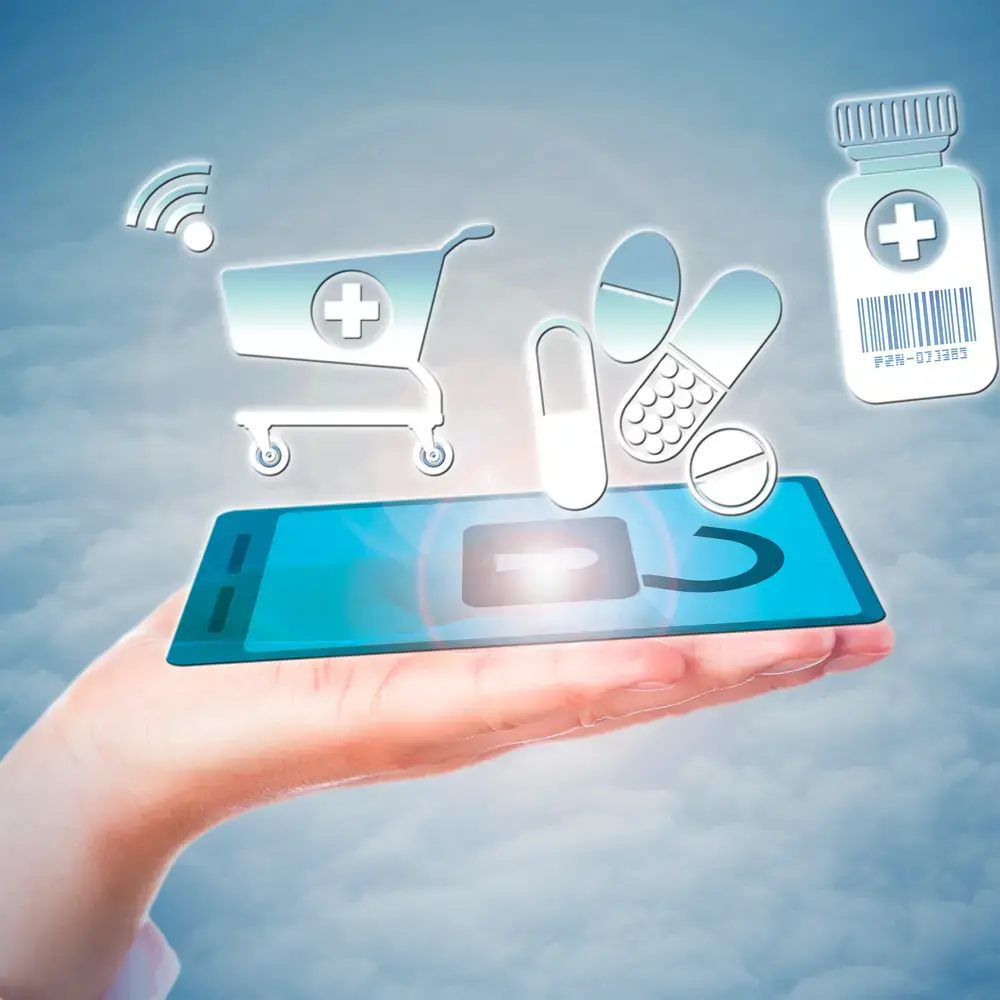 Trends for Pharma Digital Marketing
All you need to know about above-the-line and below-the-line advertising and multichannel and omnichannel engagement
In today's evolving digital landscape, companies are looking for the best ways to improve customer experience and engagement. The life sciences are no exception; globally, organizations are creating campaigns that are more cohesive and personalized to the buyer's journey, whether they're targeting patients or healthcare providers (HCPs). In 2021, AHIP examined the top pharmaceutical companies' 2020 annual reports and financial listings and found that seven out of ten spent more on selling and marketing expenses than actual research and development. The shift in providing not only more patient-centric care but also consumer-centric marketing, as well as the massive investments in promoting and selling these products, has caused several trends in the industry to take center stage, including below-the-line marketing and omnichannel engagement.
What Is ATL & BTL Marketing?
Before defining above-the-line (ATL) and below-the-line (BTL) marketing, it's important to note that neither one is "better" than the other. The usage of these two tactics depends entirely on the marketing goal of the life sciences organization. Now that that's out of the way, let's dive into the differences between the two:
Above-the-line (ATL) marketing refers to mass media and communications such as TV and radio ads, billboard signage, magazines, etc. These types of marketing efforts are typically not tailored to specific consumers or audiences and are generally geared more toward branding.
Below-the-line (BTL) marketing includes targeted, direct campaigns or promotions for specific audiences to not only increase brand awareness but also drive the consumers to buy products intended for their demographic. Examples of BTL advertising include social media, paid search ads, telemarketing, and online content (blogs, webinars, etc.).
Until relatively recently, ATL advertising was the primary focus for companies marketing their products or services. More straightforward than the BTL approach, ATL marketing requires creating campaigns that build awareness and are more generic/high level in order to appeal to wider audiences. BTL, on the other hand, relies on data-focused strategies to target a specific population for promoting and selling their service or product. These campaigns contain tailored messaging to directly engage consumers depending on their interests, geographical location, background, etc.
ATL & BTL for Pharma
BTL has gained more traction within pharmaceutical organizations in recent years. Since products and services are typically specialized, they are more relevant to one specific audience or population rather than many, meaning BTL is often a better fit. With higher quality data intake from those in their target audience, pharma organizations can be more strategic in their call to action (CTA) to engage consumers, driving not only brand awareness but also sales. It also enables smaller organizations to be more cost-effective in their targeting, with direct results that are easier to track.
While BTL is often used in the pharma sphere for its obvious benefits, companies will also use both ATL and BTL marketing to accomplish their marketing goals and get the best of both worlds, a concept known as through-the-line (TTL) marketing. While it's important to personalize the buyer's journey through BTL (or TTL), it's also critical that the information they are receiving is consistent at every stage. That's where omnichannel marketing comes in.
Multichannel vs. Omnichannel for Pharma
Omnichannel is the new, hip buzzword, but what exactly does it mean for pharma marketing, and how is it different than multichannel marketing?
Multichannel marketing means using multiple channels (whether it's a website, social, print, etc.) to engage consumers on their preferred platform to promote a new service or product.
Omnichannel marketing is similar to multichannel, however, instead of providing independent channels for engagement, each one is linked to provide a seamless experience for consumers. This essentially means that if a patient first learns about information on social, then searches for it online for more information, and finally discusses it with an HCP, they can and (hopefully) will have a seamless experience from start to finish. On the other side, if an HCP comes across an email promoting a new treatment or vaccine, then forwards it to their colleagues to see if others know anything about it, and finally checks out the product website page, they can also have a cohesive experience that encourages them to buy or get in touch with the pharma company's sales team to learn more.
3 Main Considerations for Omnichannel Engagement 
Regardless if the target audience is a patient or HCP, an omnichannel approach can be an effective way to communicate, engage, and drive interest for a new product or service. There are, however, three main considerations to take into account for omnichannel marketing to be truly successful:
Consistent messaging:

 While it's important to have tailored, high-quality content in both online and offline channels, the messaging across channels must be consistent but not exactly the same. In an effective omnichannel approach, content is tailored to the user experience based on which channels and content they interact with, rather than reusing existing marketing content across multiple channels.
 

Charting your buyer's journey: 

Understanding where buyers are interacting with content, how they are interacting, and predicting where they will interact next is important for a smooth and uninterrupted buyer's journey. This can be accomplished by conducting market research to ensure content is adapted and culturally appropriate for the local audience, as well as conducting social listening to gain insights into consumers' mindsets.
 

Continuous improvement:

 Ensure regular check-ins are conducted and data is consistently reviewed throughout the campaign. This is part of the reason digital marketing is so agile. By checking in to see what is and isn't working, marketers can adapt campaigns as needed based on engagement data. Also, using this data to train AI technologies can help you develop smarter campaigns.
The Future of Pharma Digital Marketing
While there are many different emerging trends for pharma digital marketing, one thing is clear: keeping the buyer (whether that's the patient or HCP) at the center of all campaigns and across all channels is necessary. To effectively improve the pharma customer experience, engaging consumers through an integrated digital marketing model will not only improve their healthcare journey but also optimize spend on promotions for new medical products.
The digital marketing landscape is constantly changing, and it can be challenging for global pharma companies to effectively reach HCPs and patients. If you're interested in learning how our life sciences digital marketing solutions can help you engage your target audience, contact us today!