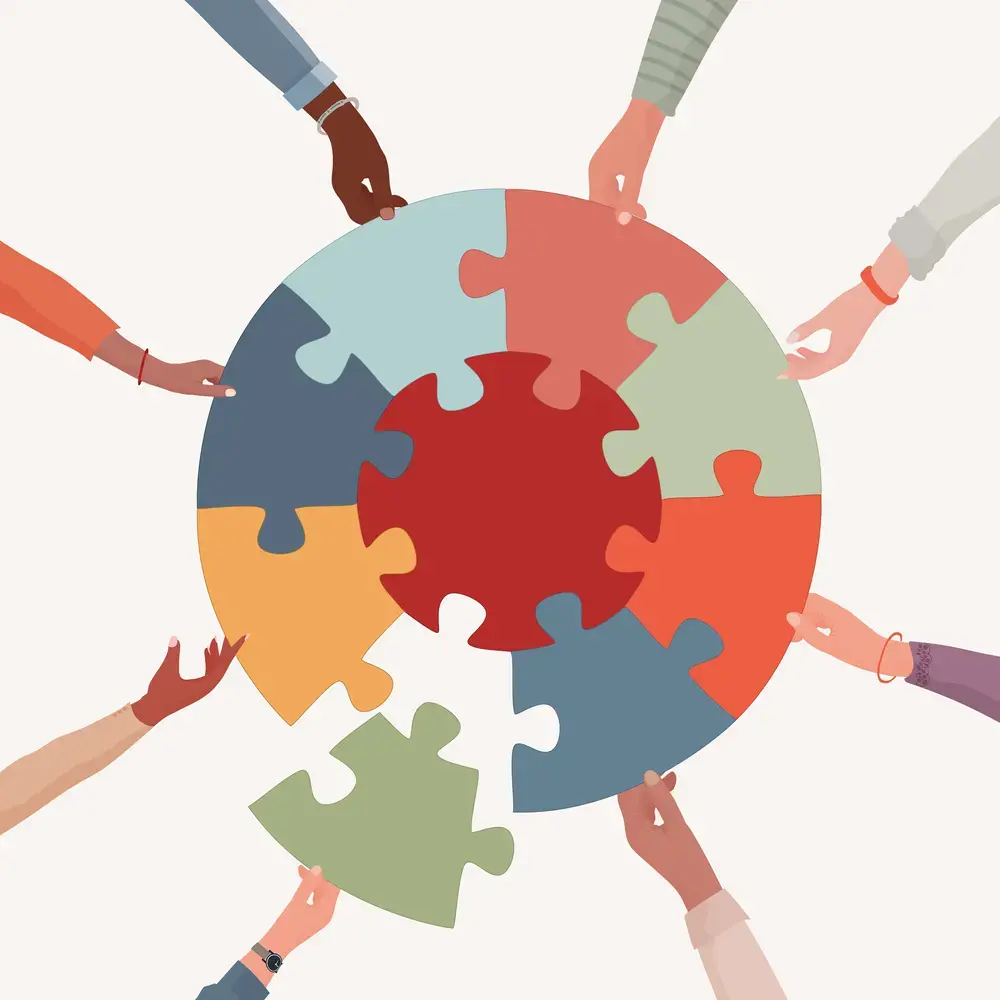 Over the past decade, there has been a critical push for more inclusive clinical trials. Many regulatory bodies, including the US Food and Drug Administration (FDA), require clinical trial data to ensure a medical product's safety and efficacy prior to approving new treatments. Now, more than ever, it is important to ensure this data is inclusive of the entire population.
Diversity in Clinical Trials
Differences in age, genetics, geographic location, weight, gender, and more can all impact the response of a novel drug therapy. Further, some communities experience specific health issues more than others.
For example, sickle cell disease more commonly impacts people in specific ethnic groups including those of African, Latin American, Middle Eastern, Mediterranean, Asian, and Indian descent. Developing drug therapies for sickle cell and other rare diseases requires inclusive clinical trial data. This is to provide greater insight into how the medical product entering the market will be received in real world application.
This emphasis on inclusive trials is a new initiative spurred on by the FDA's Drug Trials Snapshots Summary Report released in 2019. The report investigated 46,391 patients from several studies and found only 9% were Black, 9% were Asian, and 18% were Hispanic.
In efforts to better include the entire patient population and especially underserved communities, the FDA released a guidance in 2020 designed to enhance diversity and encourage inclusivity in medical product development.
To meet clinical trial diversity expectations, it's important to recognize and address some of the most common barriers for clinical trial participation. For those involved in medical product development, we've outlined five practical ways to increase diversity and inclusivity.
1) Reduce Barriers for Accessing Clinical Trials
For underserved communities, accessing clinical trials can be extremely difficult. Often, clinical trials are not located near patients. In fact, research from 2019 found that more than half of the patients studied did not have a trial near their local treatment center.
The lack of local clinical trials can result in patients struggling to pay for or even find transportation. Other costs should be taken into consideration, for example, increased childcare costs.
The further a patient lives away from a trial, the longer their commute time. Additionally, trial participants may have to take time off from work to participate. This is not something everyone can afford or is willing to do.
Technology can help alleviate some of the financial and travel burdens via remote or hybrid trials. However, technological solutions can bring their own set of access barriers. A few things to consider are:
Access to reliable internet service
Technical literacy
Accessibility of trial-specific devices
Those conducting clinical trials can reduce these barriers by partnering with local treatment centers. Doing so allows for improved geographic accessibility and can also help the patient's doctor gain greater awareness of potential trials for which their patients may be eligible.
2) Widen Clinical Trial Eligibility Criteria
Another major inhibitor of clinical trial participation is clinical trial eligibility. Eligibility excludes certain variables like stages of disease, other preexisting health conditions, and treatments that were previously received.
These exclusion criteria are used to increase patient safety by controlling for severe side effects. While intended as a patient safety measure, restrictive eligibility criteria can also be a significant barrier. These exclusions inhibit the understanding of a more generalized, real-world application of the drug.
For sponsors and those conducting clinical trials, a good place to start to increase clinical trial diversity is the FDA guidances. These guidances were developed with the aim of widening eligibility criteria for specific patient populations.
By aligning the patient recruitment process with these guidances, sponsors can widen their patient participation while maintaining patient safety and clinical trial integrity.
3) Improve Health Literacy
Health literacy is a huge factor for clinical trial participation. It refers to the patient's ability to make informed and educated decisions about their health through understanding their treatment options.
Incorporating health literacy materials throughout the clinical trial process allows for greater transparency for all involved stakeholders. Addressing health literacy issues is simple and includes steps such as:
Removing health jargon from patient information materials
Preparing a lay summary of the trial that uses simple language that is readily available online
Developing clear instructions for use (IFUs) and packaging labels that patients can easily follow and understand
4) Collaborate with Patient Advocacy Groups
Patient advocacy groups are organizations that, "provide patient- and caregiver-oriented education, advocacy, and support services." For sponsors conducting clinical trials, collaborating with patient advocacy groups can help them reach patients afflicted with a rare disease. It can also help them engage those of diverse backgrounds.
While creating a partnership with a patient advocacy organization can take time, it can also be a great way to gain the trust of patients, which enables the patient's voice to be heard throughout the clinical trial process.
5) Offer Multilingual Support
Lastly, a huge barrier for sponsors engaging patients of diverse backgrounds is a lack of multilingual support. Patient recruitment and information materials must be accurately translated and adapted to the local culture. This helps improve health literacy and effectively engage and inform patients, and allows for greater transparency between patients, physicians, sponsors, and regulators.
Certain countries also require medical document translation. For example, the European Union's Medical Device Regulation 2017/745 (EU MDR) requires that all IFUs, package labeling, and safety documentation materials, such as the Summary of Safety and Clinical Performance (SSCP), be translated into all of the 24 official languages of the region.
It is imperative for sponsors to consider the language and cultural barriers that are present within the diverse population they are targeting so they can address any potential issues and determine how to mitigate them before initiating a clinical trial.
Stay tuned for our conversations with industry leads on promoting and enhancing diversity in medical product development. In the meantime, check out our previous webinar on Enabling Diversity & Inclusion in Clinical Trials, A CRO & IRB Perspective.